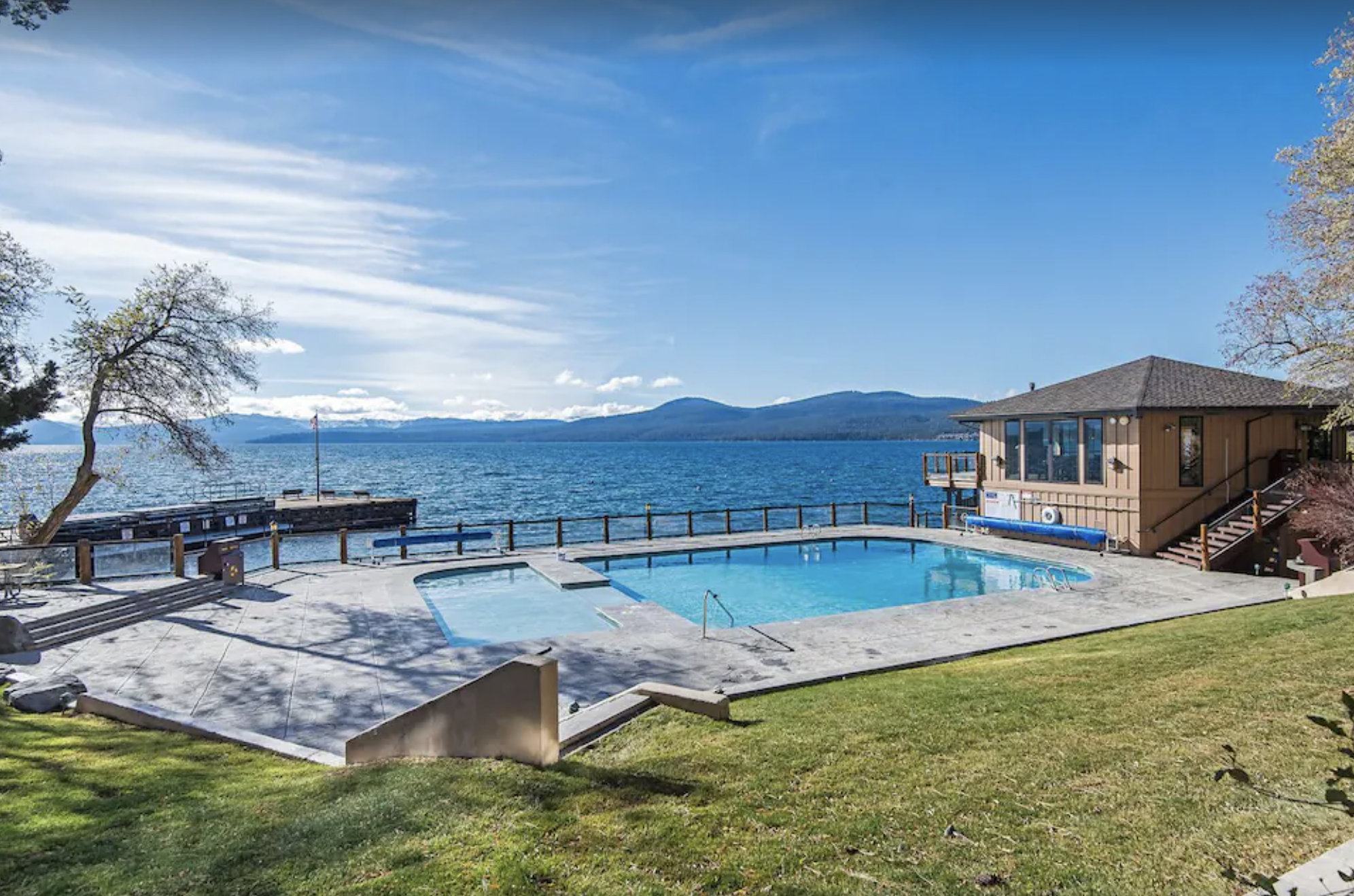 7 Lake Tahoe Rentals With Pools For Your Next Summer Getaway
Lake Tahoe is a hotspot for skiers and snowboarders, but spending summer days by the clear lake at the base of the Sierra Nevada mountains is just as dream-worthy. Whether you want to hike, swim, bike, or cross the border into Nevada, Lake Tahoe has it all.
To take advantage of all the area has to offer, you're going to want to stay there for a few days, and better yet, spend your time somewhere with a pool to relax. Ahead, find seven Tahoe rentals with pools to help you relax on your next summer getaway.