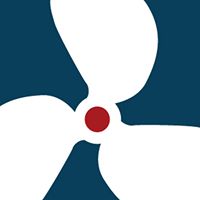 Kirkpatrick Sales & Rentals in Union expands operations and joins the Bobcat Company dealer network
Kirkpatrick Sales & Rentals of Union, has been named an authorized dealer of Bobcat Company, a world leader in compact equipment. Founded in 2018, Kirkpatrick Sales & Rentals serves clients primarily in Knox, Lincoln and Waldo counties.
"I first spent 23 years selling tractors and other equipment for a well-known brand at another dealership, but I always wanted to own my own business," said Wayne Kirkpatrick, owner and president. of Kirkpatrick Sales & Rentals, in a statement. Release. "My wife, Corrie, and I started the rental business four years ago with just two Bobcat machines. When Bobcat asked us if we would be interested in selling tractors, we jumped at the chance and the rest is history.
Kirkpatrick Sales & Rentals is a full-service grounds maintenance dealership primarily serving large property owners, commercial customers and small hobby farms. As a new authorized lawn and grounds care dealer, they will offer compact tractors, small articulated loaders, mini track loaders, utility vehicles, commercial mowers, Toolcat utility work machines and a wide variety of accessories and support tools. They offer new and used options, as well as complete parts and service departments for customers.
"We decided to offer the Bobcat line because of the quality, reputation and support they provide to customers – it's second to none," Kirkpatrick said. "With a great location on Route 17, we're centrally located to most other dealerships, so it's easy for customers to come and see what we have and how we stack up against the competition."
Kirkpatrick Sales & Rentals is located at 2179 Heald Highway in Union. They can be reached by phone at (207) 718-8787, kirkpatricksalesandrentals.com.
"We look forward to working with Kirkpatrick Sales & Rentals and providing their customers with access to high quality products and services," said Steve Ross, director of channel development at Bobcat. "We are strongly committed to working closely with dealers, like Kirkpatrick Sales & Rentals, to ensure every customer has a positive and lasting experience."
For more information about Bobcat, visit bobcat.com.
About the Bobcat Company
Since 1958, Bobcat Company has empowered people to do more. As the world's leading manufacturer of compact equipment, Bobcat is proud of a heritage of innovation and a reputation built on delivering smart solutions to customers' toughest challenges. Backed by a worldwide network of independent dealers and distributors, Bobcat offers a wide range of compact equipment, including loaders, excavators, compact tractors, utility products, telehandlers, mowers, accessories, tools, parts and services. Based in West Fargo, ND, Bobcat continues to lead the industry, while helping people succeed and build stronger communities and brighter futures. For more information visit www.Bobcat.com