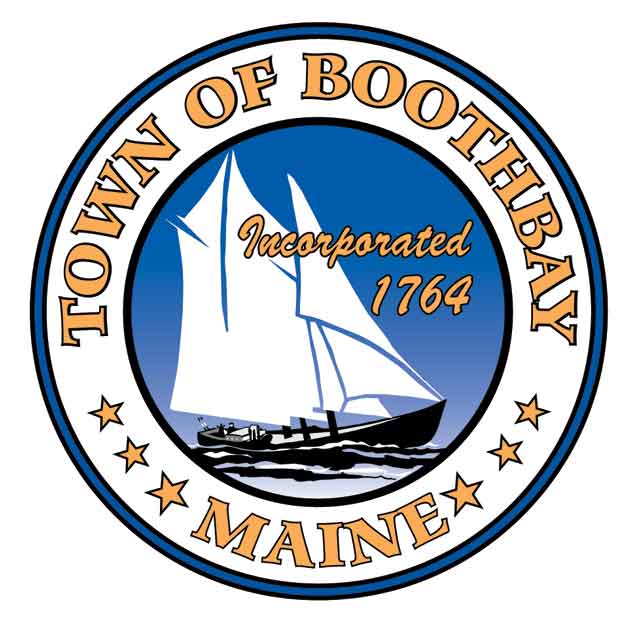 Moratorium lifted on Boothbay Common short-term rentals
In December, elected officials instituted a moratorium on renting Boothbay Common. Selectmen wanted more specific language to govern the use of rental regarding non-profit and for-profit applications. In November, the Boothbay Winter Festival featured food trucks for Gardens Aglow traffic. Selectmen received mixed feedback on the inaugural event. City officials hoped to have a better usage policy by March to clarify the guidelines.
Elected officials discussed a new policy at their two board meetings in February. On February 23, selectors made a decision for short-term events that do not charge admission. But a policy for events lasting three days or longer or charging for admission will require at least one more meeting.
For events of one or two days without an entry fee, there is no change. The City Manager will continue to schedule Boothbay Common events and charge a refundable deposit of $150. But after two discussions, there was no consensus on a policy for groups renting for three or more consecutive days or charging admission fees.
Selectmen wanted to at least create a new policy by March so legacy events like the Boothbay Civic Association, Boothbay Farmers' Market Association and craft fairs could schedule summer events. Selectman Chuck Cunningham originally proposed a policy that separated short-term and long-term events. He wanted to continue the current policy of small events where the city manager scheduled events. But for the most important, lasting more than three consecutive days, he proposed that selectors approve these requests.
Selectman Desiree Scorcia offered to 'clarify' Cunningham's motion by allowing the City Manager to schedule all events traditionally held on the Common, apart from the Boothbay Winter Festival and an antiques fair. Both events had charged admission in the past with the intention of making a contribution to a local nonprofit. Cunningham opposed his proposal because he did not want a "group-exclusive" policy.
But Scorcia thought that was the intent of the motion. "But that's exactly what it does. It only affects Lester (Spear) and the antique fair," she said. The selectors have filed a new policy for events lasting longer than three days or paid. The council asked City Manager Dan Bryer to develop an app that specifically dealt with for-profit rental applications.
During the public forum, residents had a mixed reaction to potential policy changes impacting Boothbay's Winter Festival. Gail McPhee supported a more restrictive approach to joint tenancies. McPhee told selectors she didn't think the township was a good site for the festival. She didn't particularly like the bright "Eat Here" signs and the toilets. "I am a resident. I live here. It is (our) common," she said.
Lester Spear promoted the Boothbay Winter Festival which ran in conjunction with Gardens Aglow and Boothbay Lights from November 20 to January 1. He reported that the event drew people to Boothbay. "People from afar loved it," he said. "The event also benefited 14 local businesses and nearly 40 employees who live in Boothbay and Boothbay Harbor."
In another action, elected officials heard from three nonprofits seeking larger municipal contributions for FY23. The Boothbay Area Health Center requested $10,000, $3,000 $ more than this year's contribution. Board chair Patty Seybold said the center received 2,330 office visits, up from 1,700 last year. "We are asking for more to fill the void of unreimbursed expenses. Our care is very good value and convenient for residents and visitors alike," she said.
The Boothbay Area Ambulance Service requested $433,516.44, an increase of $91,000. Chairman of the board, Rob Ham, said the service is still struggling with several factors, but the main factor behind the 26.69% increase is the continued labor shortage. The service offers higher wages and improved benefits to attract a shrinking workforce.
"The increase is primarily in salaries and benefits. We only have three full-time positions, and the rest are daily workers. We are trying to attract more staff with better salaries and benefits," he said.
Ham also reported that lower expected revenues also played a role in demand.
Boothbay Region Cemetery District requested $17,000, up $2,000 from last year. The district maintains 11 local cemeteries. Administrator Kim Pinkham pointed to higher maintenance costs and labor charges which led to increased demand.
The selectors then meet at 6 p.m. on Wednesday, March 9 in the boardroom.