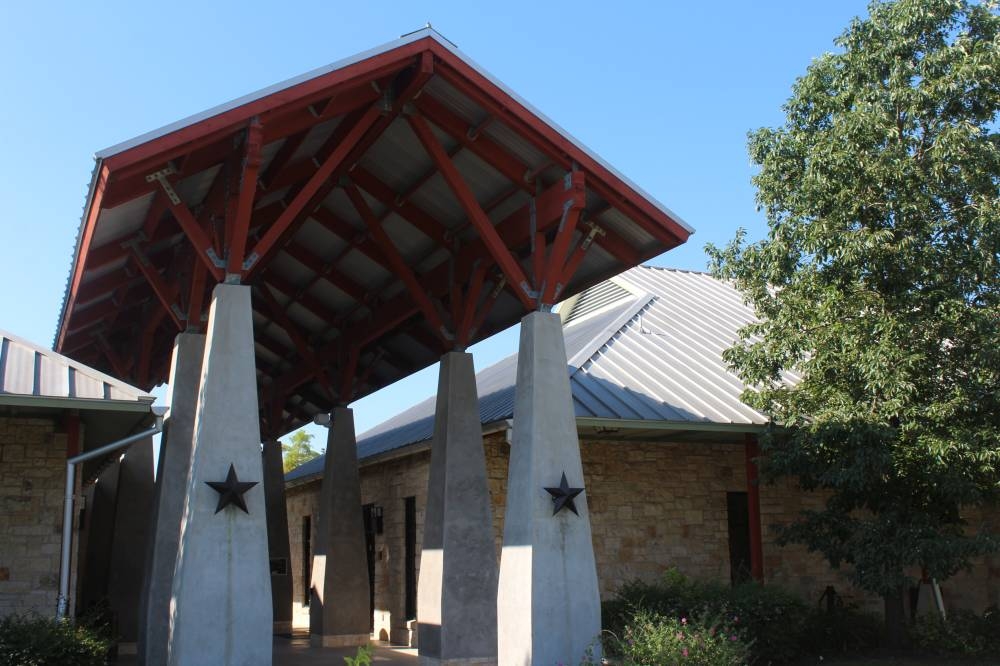 Room rentals resume at Leander Public Library
The Leander Public Library is located at 1011 S. Bagdad Road, Leander. (Community impact newspaper staff)
The Leander Public Library meeting room will reopen for public rental more than two years after the library annex was reduced to city use only.
Leander City Council has approved a New policy to allow public use on October 21 in a 6-1 vote with Council member Jason Shaw voting against the change.
The policy was revised in August 2019 to limit the use of rooms to only city meetings, events or functions such as library programs, parks and recreation programs, and committee meetings. A background check requirement has also been added. In May 2019, the city canceled a Drag Queen Story Hour event at the library, which drew state and national criticism and triggered a review of library policies.
Parks and Recreation Director Mark Tummons said council members have asked to explore ways to expand the use of the library annex during their summer retreat. The New policy says the use of the room does not mean the city approves of the use or the views expressed, Tummons said. The city, the library and the parks and recreation department will have first priority for the use of the rooms. The city will also not be responsible for ensuring the safety of the applicant or its participants, in accordance with the policy.
Two residents spoke at the October 21 meeting with reservations about the changes and library content.
"I'm a little on the fence because it's good to provide public access to the library, but there is a story we all know with this library," said Gerald Prater, a resident of Leander. "I firmly believe that we are learning from history."
Council member Kathryn Pantalion-Parker said the library is now run by city staff, not a third party, so the city has a more hands-on approach with events and approval. The city switched to operating the library earlier in 2021. Pantalion-Parker said she wanted to make sure what had happened before did not happen again.
"I have reservations about reopening the meeting rooms, as we have discussed," Pantalion-Parker said. "Just because it has the potential to open us up to certain responsibilities, and I guess that goes with anything."